Main content starts here, tab to start navigating
BR COVID-19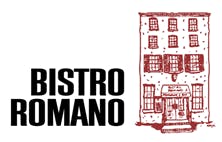 UPDATE: We continue our goal of providing a memorable dining experience and remain committed to best practices for our Guests and Team. The City of Philadelphia has issued a new mandate, effective August 12, 2021, that requires masks to be worn at all indoor businesses. As such:
Team BR will wear masks indoors at all times. Guests will wear masks indoors except when seated at a table or bar. We thank you for your continued cooperation and look forward to your return.
UPDATE: Effective June 11, 2021, Mayor Jim Kenney lifted all restaurant restrictions. BR will continue with safety protocols including sanitizing guest tables, chairs, high tough areas. Hand sanitizer stations continue for our Guests and Team; plexi panels continue in place; HVAC system has been upgraded, certified by City for improved air-flow.
UPDATE: Effective June 2, 2021, Mayor Jim Kenney lifted density limits, capacity limits and social distancing requirements; masks will still be required when moving about the restaurant; masks will be worn by Team BR until further time when the mask restriction is lifted.
UPDATE: Effective May 7, 2021, guest seating update: parties of six (6) guests indoor and ten (10) guests outdoor; 6ft socially distanced tables continues along with all BR safety protocols currently in place.
UPDATE: Effective November 20, 2020, Mayor Jim Kenney Ordered all Philadelphia restaurants to immediately cease all indoor dining until January 1, 2021, at which time the Order will be reviewed to rescind or extend.
UPDATE: Effective December 12, 2020, Governor Tom Wolf Ordered all restaurants in the Commonwealth to immediately cease all indoor dining until January 4, 2021, at which the Order will be reviewed to rescind or extend.
At Bistro Romano, the health and safety of our guests and team is our utmost priority equaled only to amazing cuisine and exceptional service. We have implemented the following procedures to insure an enjoyable dining experience in a safe environment. As regulations strengthen or lessen Team BR will adjust accordingly for compliance in this ever-changing dining scene.
Team BR
Will be temperature checked daily
Will wear masks, face shields and gloves
Will sanitize high traffic areas including but not limited to restrooms, phones, door handles, TO GO pick up areas, employee stations
Will wash hands regularly throughout service for 20 seconds minimum
Will refresh throughout service with hand sanitizer
Tables/booths upon guests departure will be sanitized for next guests
BR Guests
Must wear masks at all times while inside the restaurant except when seated or eating
Will maintain social distancing of 6ft from guests not in their party
Kindly honor your reservation and arrive timely to avoid seating delays
Reservations are made every 2hours for your dining enjoyment
BR Best Practices
Reopening procedures in accordance with the CDC and City regulations
% capacity seating TBD per Order of Mayor and/or Governor
Upgraded HVAC system to circulate outside air inside
Compliance signage posted throughout restaurant
Touchless sanitizer stations onsite
Tables will be situated to meet 6ft social distancing
Plexiglass has been installed to booths for safety
All menus are single-use and disposable
Guests may access menus online via QR code at their table
Reservation will not exceed four guests per table/booth

Welcome back! We look forward to serving you. Should you have any questions please do not hesitate to contact us. Thank you.
Team Bistro Romano