Main content starts here, tab to start navigating
Menus
CHEF'S ADDITIONS
October 30th - November 5th*
SWEET POTATO & APPLE BISQUE
11
sour cream, pumpkin seed oil

CRISPY FRIED MUSHROOMS
17
pork belly, truffle cream, tomato conserva
SPAGHETTI VERDE
26
clams, mussels, roasted tomato, 'nduja bread crumb
RACK OF LAMB
37
port wine, roasted caulini, baby potato, mint pesto
BRANZINO
34
puttanesca, spinach, shrimp
FRIED CAULIFLOWER
11
black truffle, pecorino

*Offer Changes Weekly

ANTIPASTI
House-made Ricotta

broccoli rabe & pepper pesto, garlic focaccia

$15

Burrata

roasted peppers, tomato, capers, house-made prosciutto cotto

$16

Salumeria

cured meats, cornichons, olives

$19

Add Cheese $7

Arugula Salad

apple, gorgonzola, almonds, maple balsamic

$12

Caesar Salad

award-winning, prepared tableside for two or more guests (priced per guest)

$12

Tuna Crudo

sweet balsamic soy, pickled peppers, cucumber, citrus

$17

Mussels

'nduja, calabrian chili, fennel, tomato broth

$14

Grilled Octopus

chick peas, cucumber, olives, sweet peppers, herbs, chili oil

$16

Calamari

semolina dusted, cherry peppers, lemon aioli, black garlic, marinara

$14

Beef Short Rib Croquettes

calabrian chili aioli, zucchini, manchego

$16
PASTA
Black Pepper Macaroni

pancetta, sausage, pecorino cream, onion crumble

$24

Spaghetti

cherry tomatoes, roasted garlic, stracciatella cheese, basil, oregano

$23

Gnocchi

white & black truffle cream, prosciutto cotto

$25

Cheese Lasagne

lamb ragout, mushrooms, ricotta salata

$25

Risotto

rock shrimp, crab, scallops, herb pesot, citrus gremolata

$26

Lobster Ravioli

maine lobster, sherry cream, roasted tomatoes

$28

Fettucine Bolognese

smoked bacon, beef, veal, pork, tomato

$24
SECONDI
Veal Brasato

braised veal, carrots, mushrooms, tomato, potatoes, speck, whipped ricotta

$29

Brodetto

scallops, shrimp, lump crab, lobster tail, tomato fregola, lobster saffron broth

$39

Roasted Chicken

romesco, fried potato, brussel sprouts, chimichurri

$27

Veal Saltimbocca

fontina cheese, prosciutto di parma, plum tomatoes, sage, trebbiano wine, whipped potatoes

$28

Pork Chop Cutlet

stewed peppers, long hots, broccoli rabe, smoked pancetta, fried egg

$28

Seared Salmon

pesto farro, artichokes, oven dried tomato, olives fennel, citrus gremolata

$27

Grilled Filet Mignon

yam puree, escarole, fig demi glace, gorgonzola

$38

Lamb T Bones

root vegetable & mixed bean ragout, cucumber relish, goat cheese crema

$32
CONTORNI
Blistered Shishitos

romesco, prosciutto

$9

Potato Au Gratin

prosciutto cotto, parmesan

$9

Roasted Carrots

ricotta, honey, mixed spiced nuts

$9

Whipped Potato

roasted garlic, chives, sage

$9

Fried Brussels Sprouts

spicy salami calabrese vinaigrette

$9
CHEF'S TASTING
5 Course Tasting Menu

Chef's selection of five signature dishes for the table (priced per guest)

$65

Add Wine Pairing (per guest) $30
Selection & prices subject to change.
20% gratuity will be added to groups of 6 or more.
VEGETARIAN MENU
Roasted Carrots

ricotta, honey, mixed spiced nuts

$9

Blistered Shishitos

romesco

$9

House-Made Ricotta

broccoli rabe & pepper pesto, garlic focaccia

$15

Burrata

roasted peppers, tomato, capers

$16

Arugula Salad

apple, gorgonzola, almonds, balsamic

$12

Grilled Fig Flatbread

gorgonzola, balsamic onions

$12

Spaghetti

cherry tomatoes, roasted garlic, stracciatella cheese, basil, oregano

$23

Risotto

Rock Shrimp, Crab, Scallops, Herb Pesto, Citrus Gremolata

$25

Cheese Lasagne

Plum Tomato Sauce

$23

Gnocchi

white & black truffle cream

$25

Vegetable Farrotto

zucchini, squash, peas, asparagus, roasted tomato

$23
Selection & prices subject to change.
Vegan options are available. Please inquire when making reservations.
GELATO | 10
chef's selection
ZEPPOLE | 10
lemon curd
TIRAMISU | 9
espresso, mascarpone, cocoa
CHOCOLATE TORTE| 9
chocolate sauce, mixed berry, chocolate crumble
CANNOLI | 8
ricotta, chocolate chips, pastry shell
CARROT CAKE | 9
spices, pecans, sweet cream cheese
Cocktails
Chef's Old Fashioned

brown butter washed redemption bourbon, demerara sugar cube, black walnut bitters

$14

Lombard Lemonade

bluecoat gin, lemon, lavender syrup, butterfly pea flower tea

$12

Bistro Negroni

beefeater gin, lillet blanc, salers aperitif

$14

Pine Street Punch

redemption rye, blackberry shrub, orange, lemon, soda

$11

Italian Mule

tito's vodka, aperol, ginger beer, lime

$11

Society Hill Sour

copper & king's immature brandy, cherry syrup, lemon, egg white, cherry bitters

$12

Romano Spritz

tito's vodka, elderflower liqueur, raspberry, sparkling wine

$11

Headhouse Margarita

1800 silver tequila, lime, triple sec, calabrian chili, spiced salt

$12

Sangria Rossa

red wine, brandy, pomegranate liqueur, orange, berries

$9

Sangria Bianca

white wine, apricot brandy, orange liqueur, green apple, orange

$9
Romano Refreshers
Non-Alcoholic Beverages
Hibiscus-Pineapple Spritz

Pineapple Juice, Hibiscus Tea

$6

Cherry Limeade

Cherry Simple Syrup, Fresh Lime

Lavender Lemonade

Lavender Simple Syrup, Fresh Lemon

Basil Peach Smash

Peach Puree, Basil, Club Soda

$6
Bottles & Cans
Great Lakes Edmund Fitzgerald Porter

$8

Love City Unity IPA

$8

Sly Fox Helles Lager

$5

Jack's Dry Hopped Cider

$6

Peroni Italian Lager

$6

Allagash White

$6

Heineken

$6

Amstel Light

$6

Miller Lite

$4
CHICKEN FINGERS | 8
with french fries
SPAGHETTI | 8
with tomato sauce, bolognese, or butter
MOZZARELLA STICKS | 8
with tomato sauce
BISTRO 35 | TO GO
3 Courses for $35
October 30th– November 5th
ANTIPASTI
Choose one:
SWEET POTATO & APPLE BISQUE
sour cream, pumpkin seed oil

ARUGULA SALAD
apple, gorgonzola, almonds, maple balsamic
CAESAR SALAD
award-winning, house made dressing, pecorino, garlic croutons
BURATTA
roasted peppers, tomato, capers, house made prosciutto cotto

CALAMARI
semolina dusted, marinara, cherry peppers, black garlic, lemon aioli
PORK & SMOKED PANCETTA POLPETTE
whipped ricotta, grilled bread


SECONDI
Choose one:
BLACK PEPPER MACARONI
pancetta, sausage, pecorino, onion crumble

SPAGHETTI
cherry tomatoes, roasted garlic, stracciatella cheese, basil, oregano

FETTUCCINE BOLOGNESE
smoked bacon, beef, veal, pork, tomato

VEAL SALTIMBOCCA
fontina cheese, prosciutto di parma, plum tomatoes, sage
trebbiano wine, whipped potatoes

SEARED SALMON
pesto farro, artichokes, oven dried tomato, olives, fennel, citrus
BRANZINO
puttanesca, spinach, shrimp
DOLCI
Choose one:
PECAN PIE

MINI CHOCOLATE CHIP CANNOLIS


You're the Chef!
We are offering our top quality products to take home and prepare in your own kitchen.
Bistro Market requires advanced orders and is available for curbside pickup or delivery through Team BR to the neighborhood.
*Not available through Caviar or UberEats*
AVAILABLE 2PM TO 9PM DAILY
Chef's Specialties
Pork & Pancetta Polpette

5 Polpettes

$10

Lasagne

Cheese and Stewed Tomato

$25
Soups
Pint/Quart
Minestrone Soup

$7/$13

Tomato Bisque

$7/$13
Fresh Pastas
12 oz.
Fettucine

$7

Fusilli

$7

Sage Gemelli

$7

Gnocchi

Comes Frozen

$7

Lobster Ravioli

6 Ravioli. Comes Frozen

$20

Gluten Free Gnocchi

Comes Frozen
Fresh Sauces
Pint/Quart
Plum Tomato & Basil

$8/$14

Bolognese - Veal, Pork, Beef

$9/$17

Mushroom Ragout

$8/$15

Truffle Cream

Only available in PINT

$20
Beef, Chicken, Pork, Fish
Prime N.Y. Strip Steak

10 oz.

$16.50

Filet Mignon

8 oz.

$20.95

Air Line Chicken Breast

8 oz.

$8.50

Bone-In Kurobuta Pork Chop

9 oz.

$10.99

Salmon Fillet

8 oz.

$15

Tuna Steak

8 oz.

$17
Fresh Vegetables
Idaho Potatoes

2 Potatoes

$2.99

Asparagus

1 Bunch

$7.99

Spinach

1 Bag

$4.50

Baby Carrots

1 lb

$4.99

Brussels Sprouts

1 lb

$5.25
Bistro Cocktails To Go

Two Sizes | Serves 2/Serves 4
Lombard Lemonade | 15/27
Gin, Lavender Syrup, Lemon, Butterfly Pea Flower Tea
Society Hill Sour | 15/27
Immature Brandy, Lime, Cherry Syrup, Cherry Bitters
Headhouse Margarita | 15/27
Silver Tequila, Lime, Triple Sec, Calabrian Chili Syrup, Chili Salt
Sangria Rossa | 11/19
Red Wine, Orange Liqueur, Brandy, Orange, Berries
Sangria Bianca | 11/19
White Wine, Apricot Brandy, Orange Liqueur, Apple, Orange
Just Pour Over Ice and Enjoy!
Go to the Online Ordering page and select "Pickup" to order
Available for Pickup Only
CAESAR IN THE CITY
Every Day
$20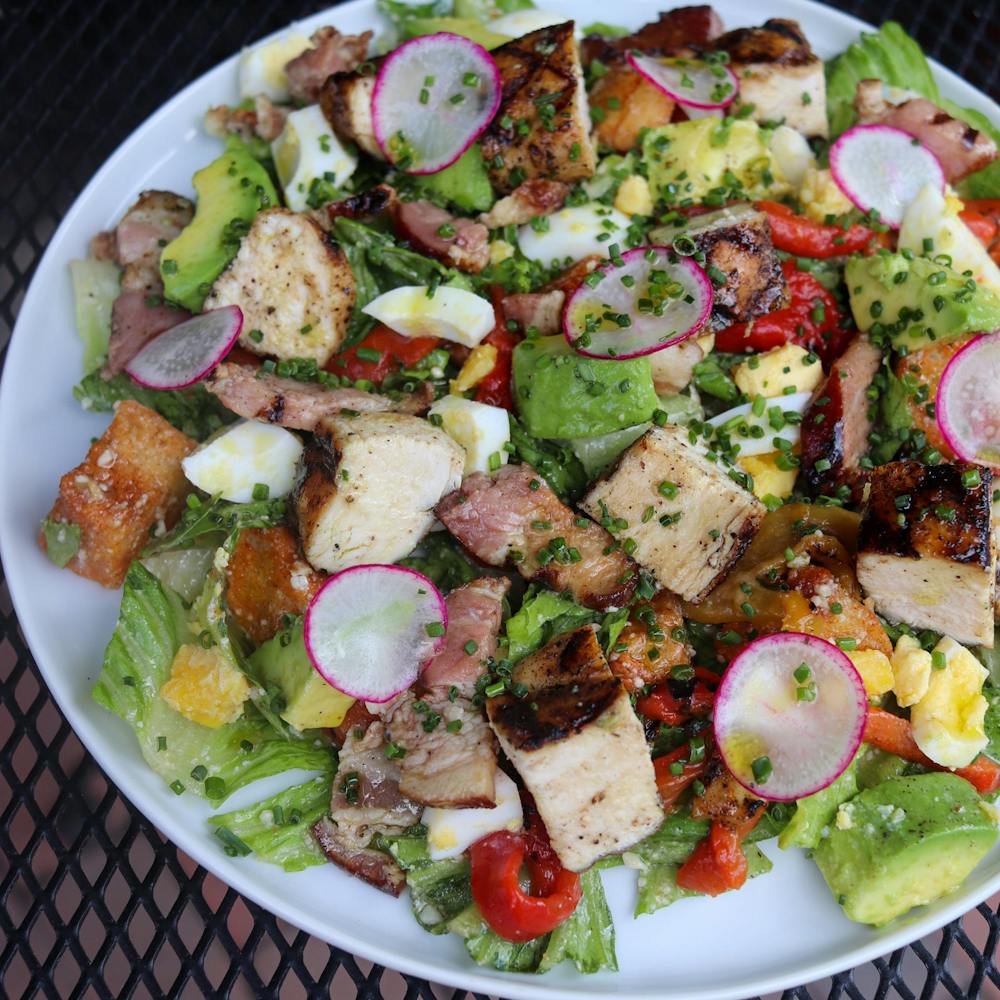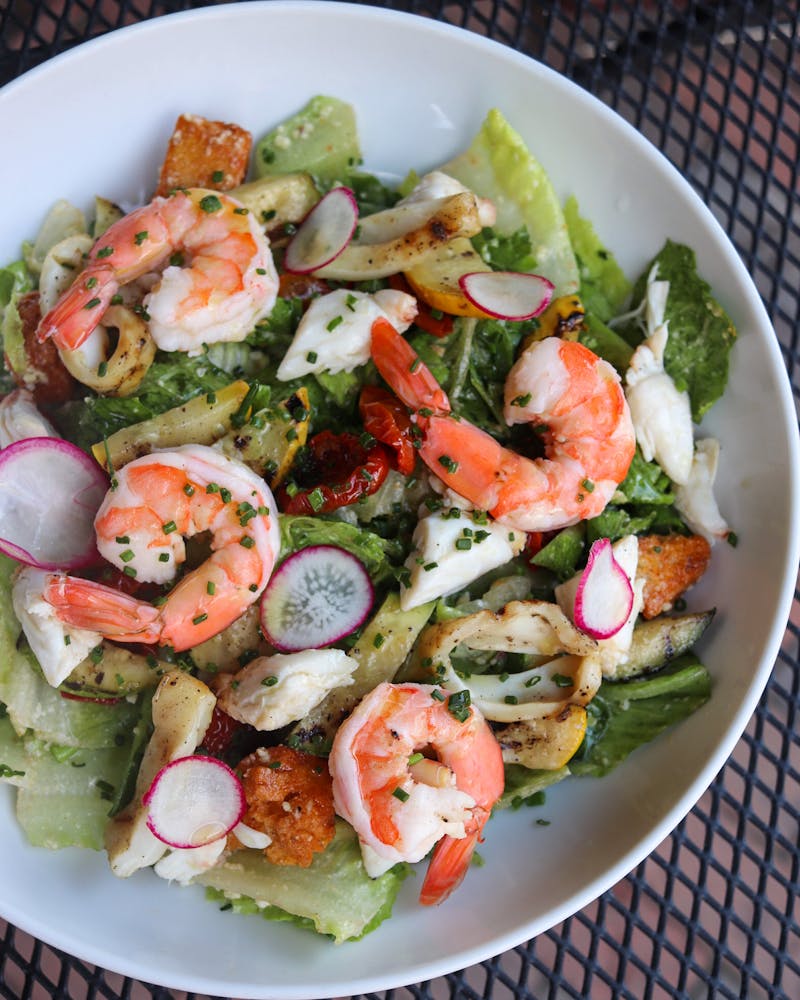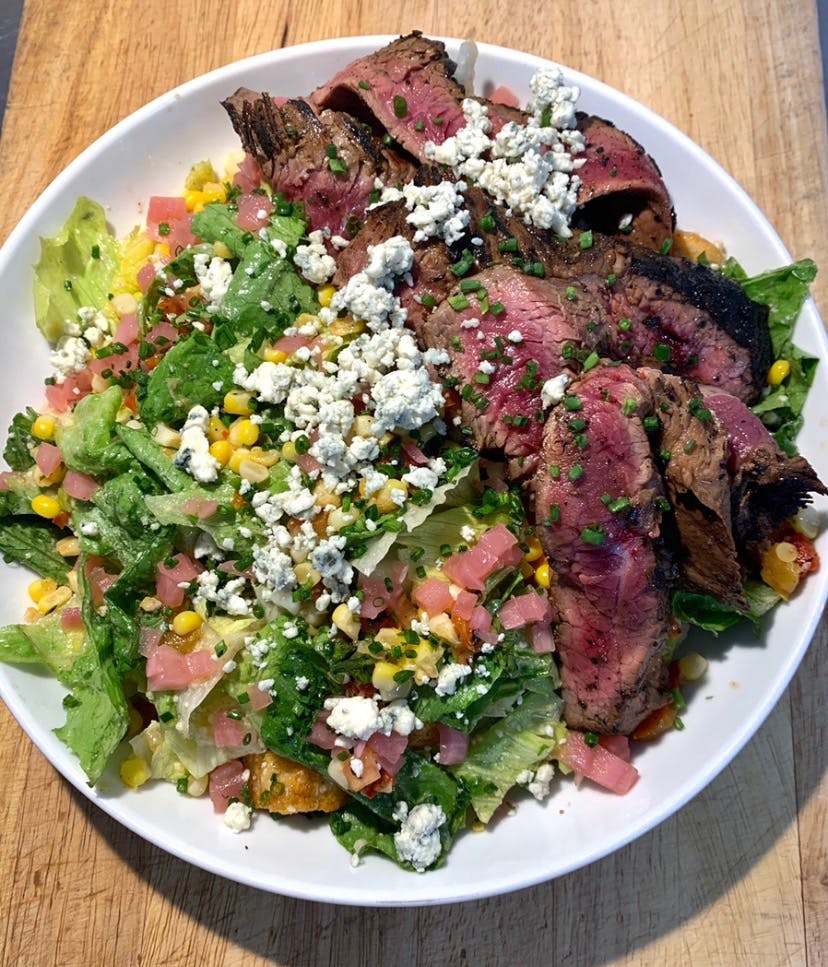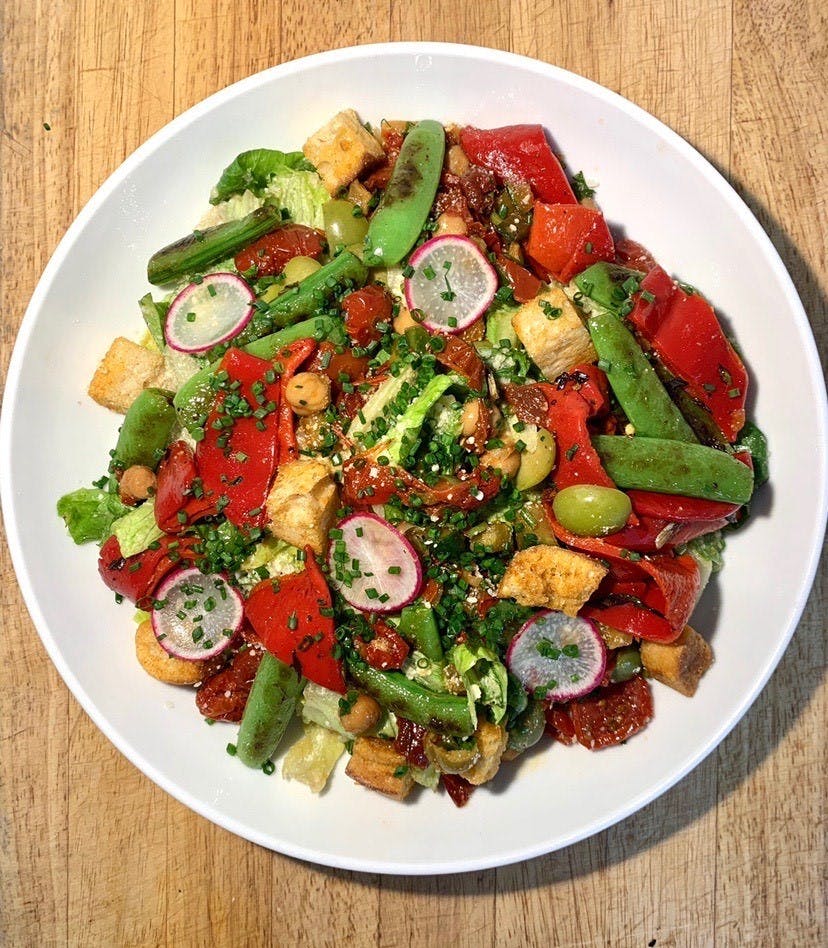 choose one:
CHICKEN CAESAR
hard boiled egg, bacon, avocado, roasted peppers
CAESAR DI MARE
crab meat, shrimp, grilled calamari, roasted tomato, grilled zucchini
STEAK CAESAR
grilled flank steak, corn salsa, gorgonzola, pickled red onion
VEGETABLE CAESAR
marinated cucumber, tomato, olives, chick peas, snap peas, peppers
ADD A SIDE:
Crispy Potatoes | parmesan, herbs, garlic aioli | 11
Summer Vegetable Soup | 9
House Made Focaccia | sun dried tomato pesto | 10
Deviled Eggs | bacon jam | 12
Lobster Mac & Cheese | 17


SUNDAY GRAVY
DINNER FOR TWO TO GO
$52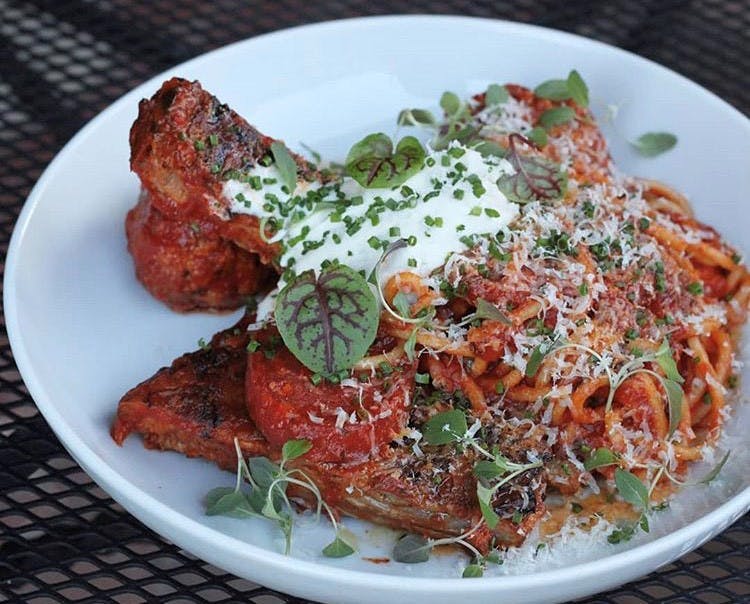 includes:
MACARONI
tomato & basil Sauce
PORK MEATBALLS
PORK RIBS
FRIED CHICKEN CUTLET
ITALIAN CHOPPED SALAD
cucumber, olive, tomato, chick peas, soppressata, romaine, balsamic
HOUSE MADE FOCACCIA
sun dried tomato pesto

ADD A DESSERT | $9

ZEPPOLE
lemon curd
TIRAMISU
espresso, mascarpone, cocoa
CHOCOLATE CUSTARD
chocolate sauce, mixed berry, chocolate crumble
CANNOLI
ricotta, chocolate chips, pastry shell
CARROT CAKE
pecans, sweet cream cheese
*Available Sundays only for takeout and delivery
Not available through Caviar or UberEats
Wine Time | Perfect Pairings | 40
Cheese | Charcuterie | Wine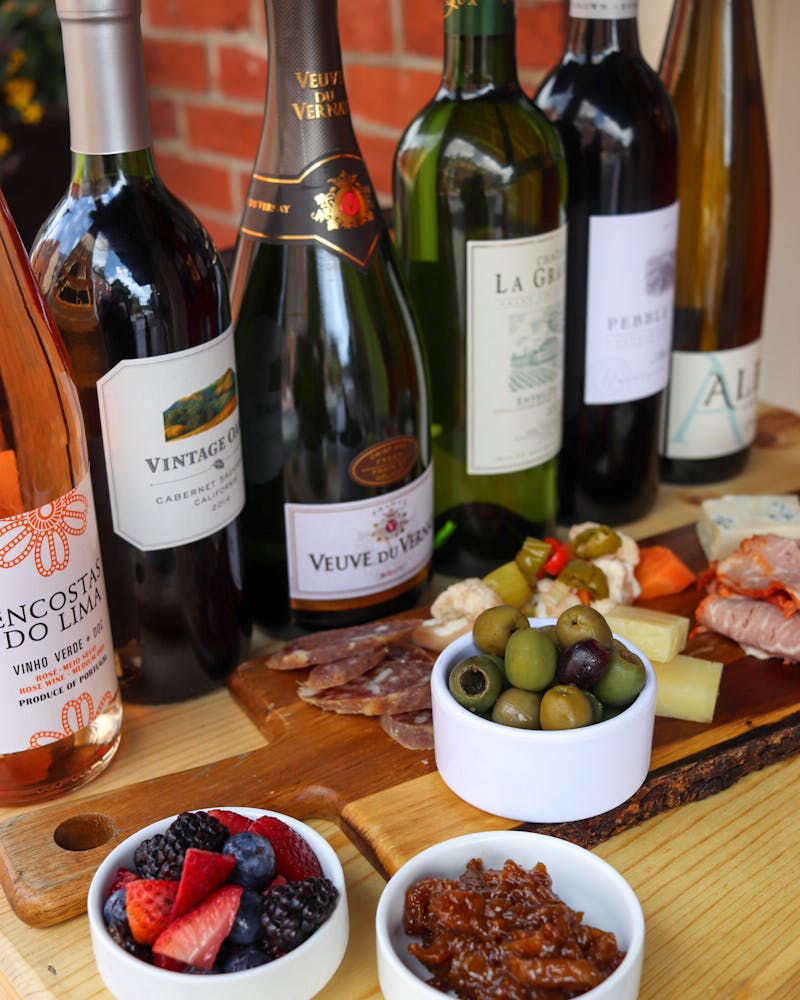 Artisanal Cheese | Three
Drunken Goat | Blue Cheese | Pecorino
Charcuterie Meat | Three
Finochietta | Hot Soppresatta | Coppa
Fig Jam | Fruit | Vin Cotto | Pickled Vegetable | Olives
Wine | Select One
La Graviere Blanc Bordeaux
Alba Estates Dry Riesling
Veuve Du Vernay Sparkling
Vintage Oaks Cabernet Sauvignon
Pebble Lane Merlot
Online Ordering | Select "Pickup"
Or 215.925.8880
Lobster Dinner
$28
Available Tuesday Only
Requires Preorder by Monday at 9PM
Available for Takeout or Outdoor Dining
Note the amount of Lobsters
in your reservation notes by Monday at 9PM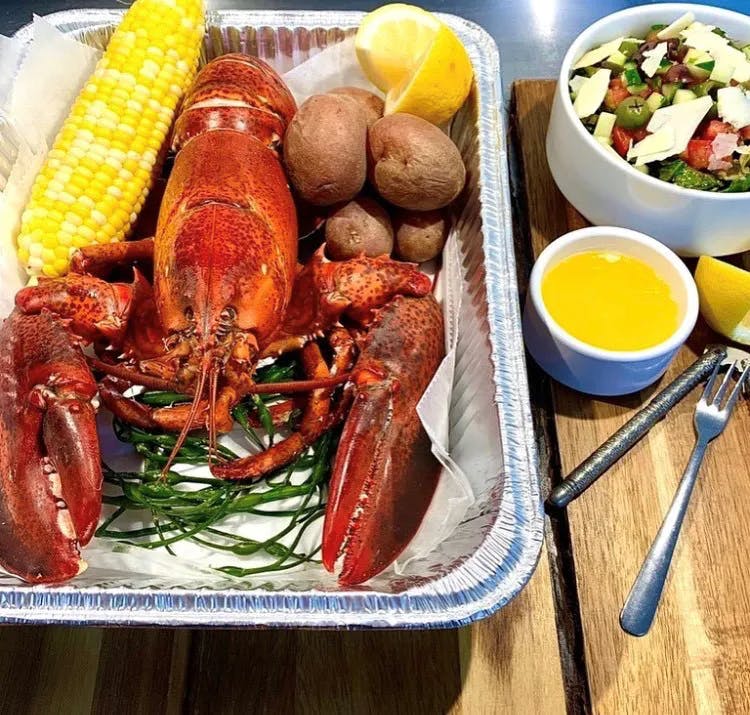 1 1/4 lb Maine Lobster

Choice of Flavor:
Garlic Butter
Plain Butter
Includes:
Mixed Green Salad | Tomato, Cucumber, Olives, Parmesan, Balsamic Vinaigrette
Pasta with Tomato Basil Sauce

Add a Sides | 12 each

Corn on the Cob | Pesto Butter

Linguine | Tomato & Basil or Oil & Garlic

Award Winning Caesar Salad

Deviled Eggs | Bacon Jame
*Not Available through Caviar or UberEats*
BAR MENU
SALUMERIA PLATE

cured meats, cornichons

$19

CHEESE PLATE

artisanal cheeses, seasonal accompaniments

$19

TRUFFLE MAC & CHEESE

fried egg, marinated tomato

$10

CRISPY DUCK WINGS

calabrian chili sauce, gorgonzola

$11

GRILLED FIG FLATBREAD

gorgonzola, prosciutto, balsamic onions

$12

PORK & PANCETTA POLPETTE

tomato sauce, ricotta, parmigiana

$9

HALF PASTA

choose from a selection of our homemade pastas, priced per order